Boys Briefs 5, Schoolboys - Benny's Gym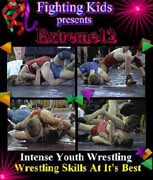 Extreme 12
| | |
| --- | --- |
| Date of birth: | 1951-03-17 |
Appearances
Born in Springfield, Massachusetts, Kurt Russell is the son of actor Bing Russell (1926–2003) and dancer Louise Julia (née Crone) Russell. He has three sisters, Jill, Jamie and Jody. Russell played little league baseball throughout his grade school years and also on his high school baseball teams. He graduated from Thousand Oaks High School in California in 1969. His father, Bing, played professional baseball. His sister, Jill, is the mother of baseball player Matt Franco. From 1969 to 1975, Russell served in the California Air National Guard, and belonged to the 146th Tactical Airlift Wing, then based in Van Nuys.

Russell made his film debut with an uncredited part for It Happened at the World's Fair (1963), playing a boy who kicked a pilot (Elvis Presley) in a leg. On April 24, 1963, Russell guest-starred in the ABC series Our Man Higgins, starring Stanley Holloway as an English butler in an American family. Later, he played the title role in the ABC western series The Travels of Jaimie McPheeters (1963–64). The show was based on Robert Lewis Taylor's eponymous novel, which won the Pulitzer Prize for fiction in 1959.

In 1964, Russell guest-starred in "Nemesis", an episode of the ABC series The Fugitive in which, as the son of police Lt. Phillip Gerard, he is unintentionally kidnapped by his father's quarry, Doctor Richard Kimble. In NBC's The Virginian, Russell played the mistaken orphan whose father was an outlaw played by Rory Calhoun who was still alive and recently released from prison looking for his son. Russell played a similar role as a kid named Packy Kerlin in the 1964 episode "Blue Heaven" for the western series Gunsmoke. In the storyline, he teams up with a wanted man, play by Tim O'Connor who helps Packy reunite with his mother while avoiding bounty hunters from Texas. In another storyline, he works for an outlaw gang, but the Rangers take him under their wing and the boy proves helpful when gunslingers try to occupy Laredo, Texas. At age 13, Russell played the role of Jungle Boy on an episode of CBS's Gilligan's Island, which aired on February 6, 1965.



In 1966, Russell was signed to a ten-year contract with The Walt Disney Company, where he became, according to Robert Osborne, the "studio's top star of the '70s". Russell's first film for Disney was Follow Me, Boys! (1966). In January 1967, Russell played Private Willie Prentiss in the episode "Willie and the Yank: The Mosby Raiders in Walt Disney's Wonderful World of Color, released theatrically in some markets as Mosby's Marauders (1967). During this time, Russell continued to guest star on non-Disney TV shows. He, Jay C. Flippen, and Tom Tryon appeared in the episode '" Charade of Justice" of the NBC western series The Road West starring Barry Sullivan. In a March 1966 episode of CBS's Lost in Space entitled "The Challenge", he played Quano, the son of a planetary ruler.

While filming the Sherman Brothers theatrical film musical The One and Only, Genuine, Original Family Band (1968), Russell met his future partner Goldie Hawn. For Disney he also made The Horse in the Gray Flannel SuitGuns in the Heather (1969). Disney promoted Russell to star roles with The Computer Wore Tennis Shoes (1970) which was a big hit. He followed it with The Barefoot Executive (1971), another success.

In 1971, he co-starred as a young robber released from jail, alongside James Stewart in Fools' Parade. Later, he guest-starred in an episode of Room 222 as an idealistic high school student who assumed the costumed identity of Paul Revere to warn of the dangers of pollution. His completed Disney roles include: Now You See Him, Now You Don't (1971), Charley and the Angel (1973), and Superdad

Russell, like his father, had a baseball career. In the early 1970s, Russell was a switch-hitting second baseman for the California Angels minor league affiliates, the Bend Rainbows (1971) and Walla Walla Islanders (1972) in the short-season Class A-Short Season Northwest League, then moved up to Class AA in 1973 with the El Paso Sun Kings of the Texas League. While in the field turning the pivot of a double play early in the season, the incoming runner at second base collided with him and tore the rotator cuff in Russell's right (throwing) shoulder. He did not return to El Paso but was a designated hitter for the independent Portland Mavericks back in the Northwest League late in their short season. The team was owned by his father, and he had been doing promotional work for them in the interim. The injury forced his retirement from baseball in 1973 and led to his return to acting.

In 1980, Russell was nominated for an Emmy Award for Outstanding Lead Actor in a Limited Series or a Special for the made-for-television film Elvis. It was directed by John Carpenter and led to a series of collaborations between the two men including Escape from New York (1981) . He returned to Disney to provide the voice for The Fox and the Hound (1981) then reunited with Carpenter for The Thing (1982). And was nominated for the Golden Globe Award for Best Supporting Actor – Motion Picture for his performance in Silkwood (1983).

Russell made Swing Shift (1984) co-starring Goldie Hawn who became Russell's romantic partner. later in 1986, he starred in the ancient Chinese war drama Big Trouble in Little China, which, like The Thing, was initially a critical and commercial disappointment but has since gained a cult audience. More popular at the box office was Overboard (1987), a comedy with Goldie Hawn.

Kurt Russell played anither Elvis impersonator in 3000 Miles to GracelandThe Hateful Eight (2015) and made a guest appearance in Once Upon a Time... In Hollywood (2019).