Road to Happiness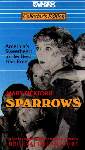 Sparrows
| | |
| --- | --- |
| Date of birth: | 1939-07-18 |
Appearances
Orley was born 18 July, 1939 in Long Beach, California. In the publicity for Under My Skin 20th Century Fox said Orley had: "an unforgetable face".

Orley Lindgren was a thoughtful kid with handsome Scandinavian features (his parents were Swedish) and a chipped tooth and a passion for football. His grace, soft gentle voice and kindness was a rare blessing in boy actors and he often appeared in the first reel as the 'hero-as-a-boy'. He was often transmuted into Kirk Douglas (Young Man with a Horn (1950)), Richard Greene (Lorna Doone (1951)), Charleston Heston (The Savage (1952)) and Ben Johnson (Wild Stallion (1952)).

Because he was "outdoor boy" and good with horses he fitted naturally into western settings. See Saddle Tramp (1950) with Joel McCrea & Wild Stallion (1952).


Orley only played the lead in two films Under My Skin (1950) with John Garfield and with Guy Madison and Andy Devine in Behind Southern Lines (1952) - A feature edited from the first two episodes of Adventures of Wild Bill Hickok (1951). You'll also find him as a scout in two films, The Great Lover with Bob Hope (1949), and a member of the Scout Troop in Mr. Scoutmaster (1953) as Ace, with Clifton Webb.

After 1953 Orley became a leggy teenager and did not do any more professional acting after an episode of The Adventures of Ozzie and Harriet (1954), but had developed some technical skills and stayed in the business for a few more years. In 1970 he was one of the recording team on Gimmer Shelter. His parents encouraged him to get a degree and Orley took it to heart and obtained a PhD at Berkely and retired as a business consultant at Davis University.

He married Katriona Periwinkle Philippa Pennington Munthe in 1995.