Thank you for visiting...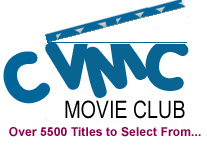 Welcome all visitors from IMDB, forums & Skykid - looking for a film? email us

COMING SOON ->>>



The oldest movie rental service on the internet -- since 1997. Specializing in rare hard-to-find feature films and documentaries from such respected directors as Alejandro Jodorowsky, Bernardo Bertolucci & Bille August.


FREE Enrollment CLICK HERE

"Log-in" is optional for purchases (If you create a log-in re-ordering from us will be easier). Search Box: type in title, actor or country, then hit "enter" on your keyboard. -- Advance Search --
---