The Kid Brother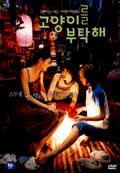 Take Care of My Cat
| | |
| --- | --- |
| Date of birth: | 1963-01-11 |
Appearances
Freckled face Renato Cestiè was born January 11, 1963 and was Italy's top child star of the 1970s. (His only world rival at the time was Mark Lester.) Renato's best-known work was in tear-jerkers such as The Last Snows of Spring (1973), The Tree with Pink Leaves (1974), Last Moments (1974) and The White Horses of Summer (1975), where he would play a neglected child who, most often, would die of disease by the end of the film. These became known as 4-hankie cinema. Despite their grim themes, they were successful, especially in the UK, and spawned many imitators.

Renalto had many opportunities to play along side the biggest American movie stars of the era, including Lee J. Cobb, James Whitmore, Jack Palance (It Can Be Done Amigo (1972)), John Ireland (Noi non siamo angeli (1975)) & Bud Spencer.

He became the child to cast in Italian Westerns in the 70's like Così sia (A Man Called Amen) (1972), Oremus, Alleluia e Così Sia (They Still Call Me Amen) (1973) and Si può fare... amigo (It Can Be Done Amigo) (1972). American's may remember him in Challenge to White Fang (1974).

One of his most notable roles is as Renata and Albert's son in the 1971 Mario Bava horror/slasher film Twitch of the Death Nerve and as Mark in Nero Veneziano (1978) (Damned in Venice - a low budget version of "The Omen").

In his adult career he mostly worked in television. After a part on the sitcom I ragazzi della 3ª C (1989), he retired from acting and opened a gym. He had cameos in a few Italian dramas in the 1990's.