Greyfriars Bobby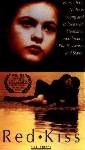 Red Kiss
| | |
| --- | --- |
| Date of birth: | 1981-12-15 |
Appearances
Brendan Fletcher (born December 15, 1981) is a hard working Canadian character actor in film, television and theatre. Fletcher was born in Comox Valley, British Columbia, and went to junior high school at Lake Trail in Courtenay, British Columbia.

His acting debut was in 1995 in the CBC television movie Little Criminals, earning him a Leo Award & he soon went on to film Air Bud (1997) with Kevin Zegers. His other teenage roles include the pioneer series keeping the Promise (1997) and The Sign of the Beaver (1997), as-well-as Jimmy Zip (1999) and Roller Coaster (1999).

His adult filmography includes quirky odd-ball characters in such films as Terry Gilliam's Tideland (2005), Freddy vs. Jason (2003), Ginger Snaps 2: Unleashed (2004), Ginger Snaps Back: The Beginning (2004), The Five Senses (1999), Rampage 1-3 (2009), Eighteen (2005), and Law of Enclosures (2000).


On TV he played Stirling Patterson (nickname: Stink) in The Adventures of Shirley Holmes (1996-2000), appeared as Eric Anderson in Caitlin's Way (2000 - 2001) and as Max in the Supernatural (2000) episode "Nightmare" and he appeared in the season 8 episode "Injustice" of Smallville (2009) as Rudy Jones aka The Parasite.

Fletcher may be well remembered as PFC Bill Leyden in the HBO miniseries The Pacific (2010), which received a number of prestigious accolades including a Peabody Award and eight Primetime Emmys.

Fletcher has made numerous collaborations with director Uwe Boll starting with his 2002 film Heart of America, portraying mass murderer Bill Williamson in the director's controversial Rampage (2009) trilogy. He had a recurring guest role on the Western drama series Hell on Wheels (2014), and appeared in a supporting role on the crime drama Cardinal (2017).

He starred in the critically lauded, Academy Award winning, 2015 Western film The Revenant opposite Leonardo DiCaprio and Tom Hardy.

Fletcher has received numerous accolades for his work, having received a total of 4 Gemini Award nominations, 4 Leo Award nominations, and 2 Genie Award nominations. He has won 2 Geminis, 1 Leo, and 1 Genie.