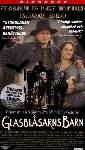 Glasblasarns Barn

Coming Unglued
| | |
| --- | --- |
| Date of birth: | 1995-05-05 |
Appearances
By the time Devon Gearhart was 6-years-old he knew he wanted to act. He always had an enormous imagination and spent much of his time pretending. When Devon was 7 years old he started working on commercials and realized very quickly how much he loved acting.

He began his career acting in national commercials such as ERA Laundry Detergent; Philips Electronics; Pizza Hut; Burger King; and others which aired on PBS, the Cartoon Network, and HGTV. Devon was featured in local spots as well, such as a Georgia Lottery commercial with Ray Charles, Rooms to Go Kids, Ingles Grocery Store and Wild Adventures Theme Park.

After starring in some Industrial Films for Philips Electronics and General Electric, Devon was ready to move on to his true love: movies.

His new career direction started with voice-over roles for the Will Ferrell movie by Universal Pictures entitled KICKING AND SCREAMING, and the animated Holiday film, THE KIDS WHO SAVE CHRISTMAS. Then it was time for Devonís face to appear on he big screen. Devon had the lead role in the movie LITTLE MEN, playing Jake, followed by GROVERíS RIDE, playing the role of Grover.

STROKE OF GENIUS, a Warner Brothers movie with Jim Caviezel, was the first film to place Devon in a lead role, starring as the young golfer Bobby Jones. Devon spent the spring of 2004 traveling the country, attending premieres, and walking the red carpet for the film. Bobby Jones had a terrible disease called Syringomyelia. As a result of Devonís new awareness of the disease, he began donating his time to others and was asked to be a part of the organization called ASAP, speaking at over 16 Charity Premieres across the country on behalf of Syringomyelia receiving standing ovations wherever he spoke. Devon has become ASAPís youngest spokesperson and plans on continuing to help them.


Devon was privileged to work with Christopher Reeve on his last project before he passed away, THE BROOKE ELLISON STORY, where Devon played Brookeís brother, Reed.

With the acting offers increasing, Devon accepted a role on the Emmy award-winning HBO movie WARM SPRINGS starring Kenneth Branaugh, Cynthia Nixon and Kathy Bates, which focused on FDR and his struggle with polio. Devon portrayed FDRís favorite son, Elliot.

Devon guest starred on the Showtime drama, WEEDS, and in 2005, Devon was the lead actor in the Will Patton movie, THE DOG DAYS OF SUMMER, portraying Phillip.

Devon may best be remembered in FUNNY GAMES, with Naomi Watts /Tim Roth, directed by Michael Haneke.

Next he took on the emotional role of Chris Marino in CANVAS. As the lead in the film he plays opposite Joe Pantoliano and Marcia Gay Harden. It was Devonís most challenging yet rewarding role to play.

In 2009 he starred in the box office hit SHORTS

When Devon is not shooting movies he loves basketball, baseball, golf, rollerblading and playing outside with his friends. Devon loves reptiles and has 2 leopard geckos and his dog Gillee. Devon's career has taken him successfully into adulthood.